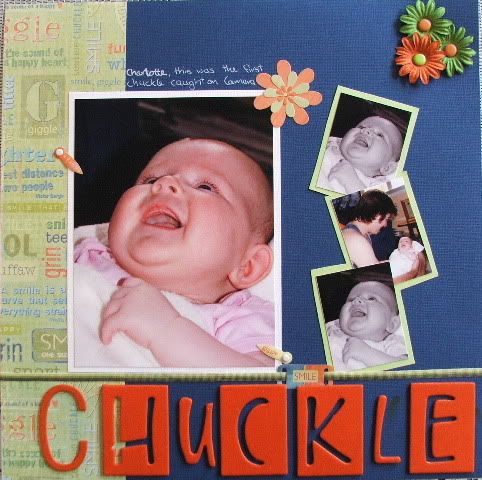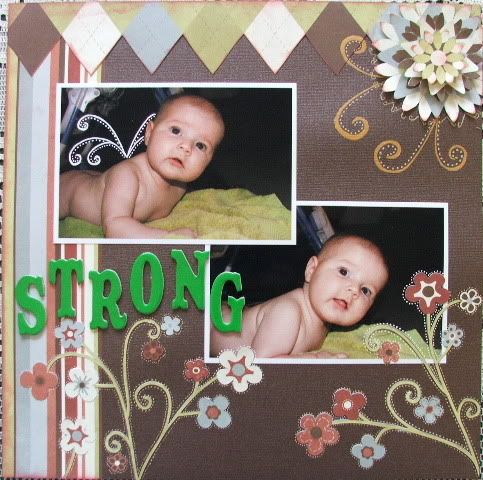 Hi!!!
Just had a very hectic weekend. I think I had about 16 hours sleep from Friday morning right through to now. And no it wasn't Zac playing up. I took part in my very first Cyber Crop well actually my very first crop ever. It was lots of fun, and I throughly enjoyed it. I completed all 8 Challenges in two days so that's going for me. Not much else has been happening.
Zac had very gunky eyes over the past few days, we thought it was conjuctavitius but this morning when he woke they looked clear. Hopefully whatever it was is going to stay away. It was terrible to see him with such mucky and sore looking eyes.
Charlotte playing with her playdough at the moment, brought it for her today she's loving it. Making shapes and food to feed to her stuffed animals, so very cute.
We went to town today, Luke took the Gemini for a roady but unfortunately it didn't pass. So he's trying to fix it up now and is planning on taking it back down some time again this week. I brought up big *AGAIN* from Scrapbook Fantasies, but then so did Luke. He's really starting to get into scrapbooking, has started page four but due to looking after the kids over the weekend he is yet to finish it. Has so many ideas for pages he wants to do but we have trouble finding paper and embellishments that suit blokey pages.
Oh well I'm off to try and start my Scrapbook Fantasies Challenge now, The Theme is STRIPES. AHHH what to do, what to do!!!!

Talk later
Nic