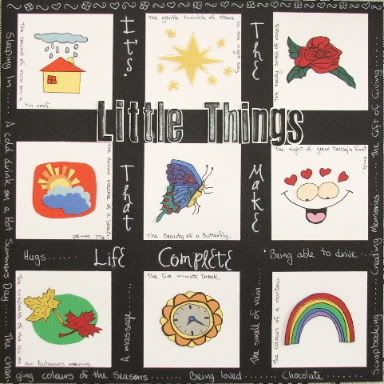 Been a bit lazy this week with my Scrapbooking. I've only completed two layouts and they have been both for Challenges.
Went shopping on Monday and caught up with my bestie Naomi. It was her day off, both the boys were in daycare. Charlotte was lost though so used to going and playing with Jack, they are really starting to interact well. Naomi came grocery shopping with me, worked out well because she picked up some things for herself without having to worry about the boys.
Spent more at my LSS, I'll have to stop doing this, go in just to get one thing and come out having just spent at least $100, but it was needed, since Luke has started to scrap as well we just seem to be going through chipboard letters like nothing. I'll have to get him to go and buy what he wants.
Trying to catch up with some house work, so hard when Zac wants to be held all the time and doesn't like to sleep. I can't get anything done, and by the time he gets to bed, it's too late to try and vacuum or mop. So I scrap.
My Birthday's coming up soon, not needing for anything, but would really like a CRAFT ROBO II, *fat chance* don't have the money to buy that. Told everyone to get me gift vouchers from scrapbooking shops but I'm not holding my breath. In the past few years no-ones remembered my birthday *sob*. We got married the day after my 21st so I didn't have a party for that, and I've been pregnant for the last two so can't celebrate, won't be able to this year either with breastfeeding. Maybe next year. I'll have a party for my 25th.
Enough whinging.
At least I've got the computer room all to myself for once. Luke is looking after Zac and Charlotte is watching Hi 5, she just loves that show, it's the only thing that holds her interest for more than 5 minutes, just stands in front of the TV and is transfixed.
Enough for today.