Freaking GRRRRRRRRRRRRRRRRRRRRRRRRRRRRR
Just had a massive massive post and now the whole thing is gone. Don't know what Charlotte did to it but bye bye. It's not even in my edit posts page.
To start off again we had a pretty quiet past week. All had some fluy/cold thing that is going around AGAIN. So it wasn't really until Thursday that it all started to come good. Just a few randoms of the kids :-)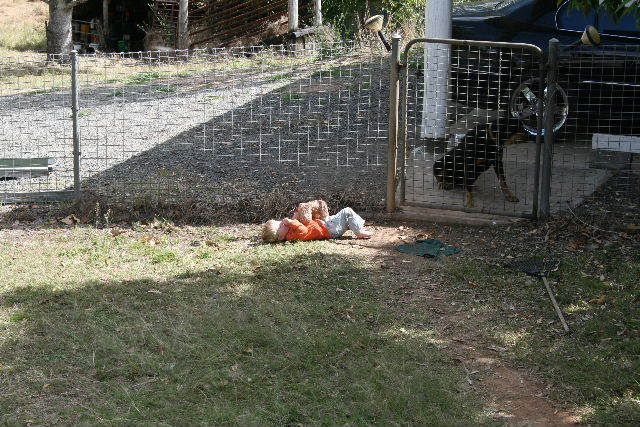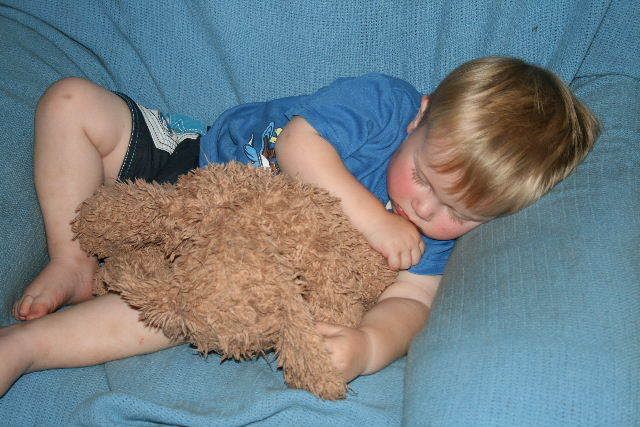 He's started to sleep anywhere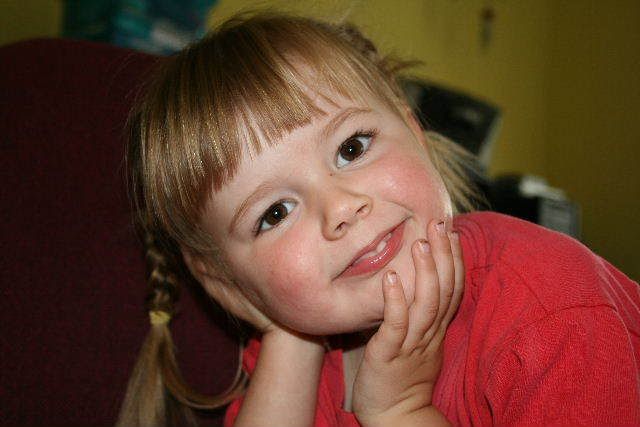 She's starting to get to be quiet the little poser.
Love this photo with it's washed out colours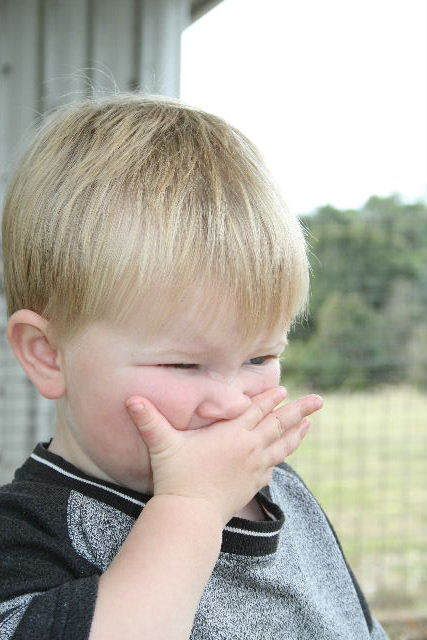 If he's not covering his mouth, he has his finger up his beak.
Char found a bubble blowing gun when we were shopping the other day.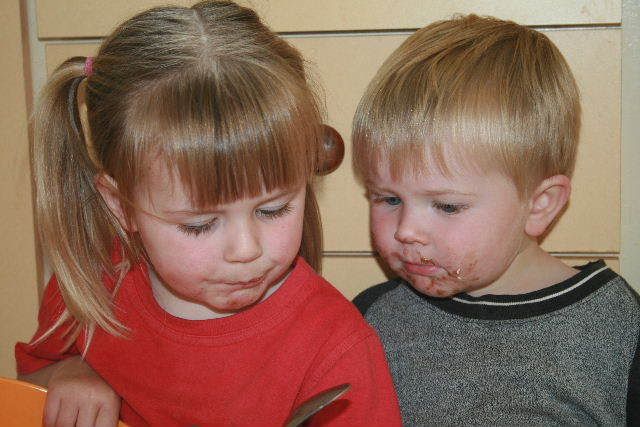 Love how they are both looking at the spoon for more to lick off it.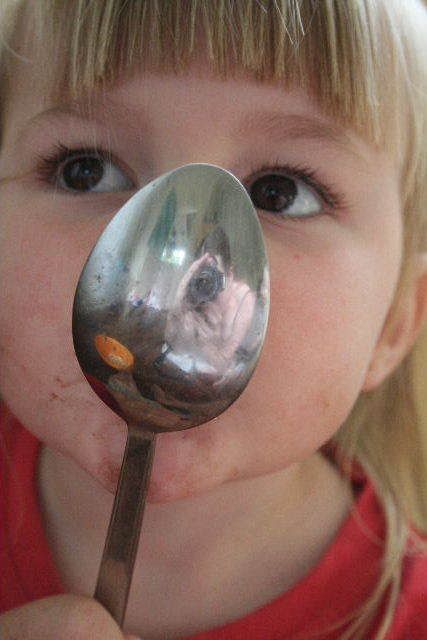 Opps I'm busted on camera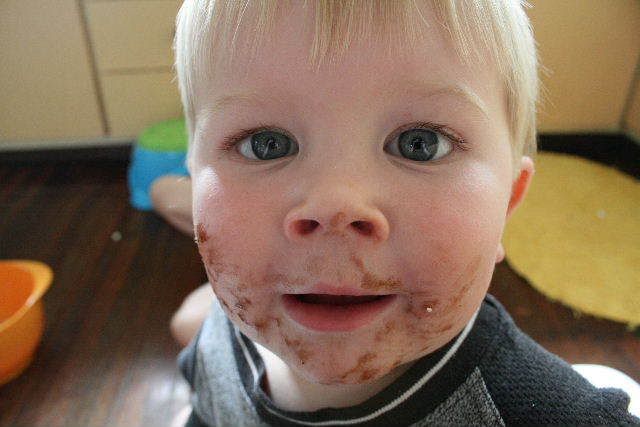 And why is it when I do get a cute pic of this little bloke he's always covered in 'something'
I'm still growing and growing and growing. My belly is that tight that it's sometimes on the verge of being painful. At least it's so close towards the end now. I have about 3ish weeks to go, depending on when bub wants to show up. LOL.
It's been such a great pregnancy and sometimes I even forget that I am pregnant. Haven't had much fluid retention this time and up until about two weeks ago I was still able to wear my rings on the correct fingers, now my wedding and engagement rings are on my little finger. Blood pressure has been dead on the same all the way through which I'm thankful about, it went up to 160/90 with Charlotte. I think the only complaint I've got is the fact that I can't get anymore than 4-5 hours sleep, this isn't because I'm uncomfortable, my body is just not wanting to shut down fully and rest. Doesn't help the both Charlotte and Zac have decided in the past month that between 5 and 6am is the perfect time to wake up and jump on mum. Melis have you got Poppy out of this one yet?????????
I can't get over how quickly the time has passed and within a month we'll know who this little person is, oh and don't even talk about names, only have one girls named picked so we're stumped for boys names. If anyone has suggestions hit me with them.
Finally got bub's 'room' finished too, poor thing isn't really in a room just a walkway that separates mine and Luke's bedroom and my scraproom, yeah perfect position. We were going to put him/her in Zac's room, but we've had terrible trouble trying to get him to sleep in Charlotte's room, took enough to just get him out of the cot, even now he has quiet an attachment to it.
On the Scrap front, not alot of production. Have a few DT things to be doing, one including my next class, which happens to fall on my first Due Date, woo hoo, I'm doing an OTP for it too, so watch out for some sneaks of this, using the new BG Ambrosia range, (now I wonder why I choose that, apart from it looking pretty) just think of where I live, LOL. Going to my first full on proper class next weekend, it's going to be taught by Jill, CANNOT wait, apart from getting to do a class with her, I can't wait to met up with some of my scrap friends who I haven't seen for a bit, Ann, Julie and Donna. I've included a few sneaks of other things that I've been working on at the moment too.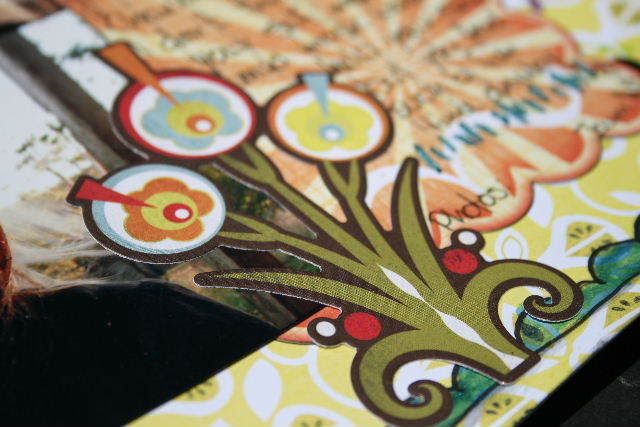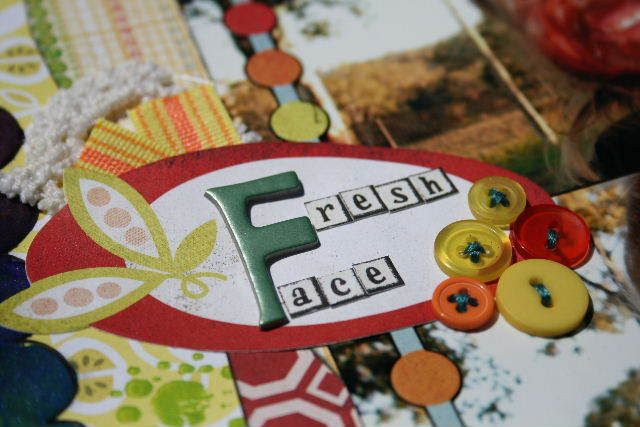 Using some new BG papers, this one is called "Fresh Face"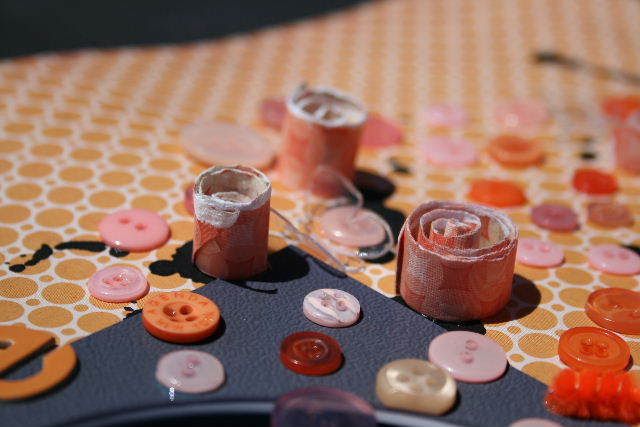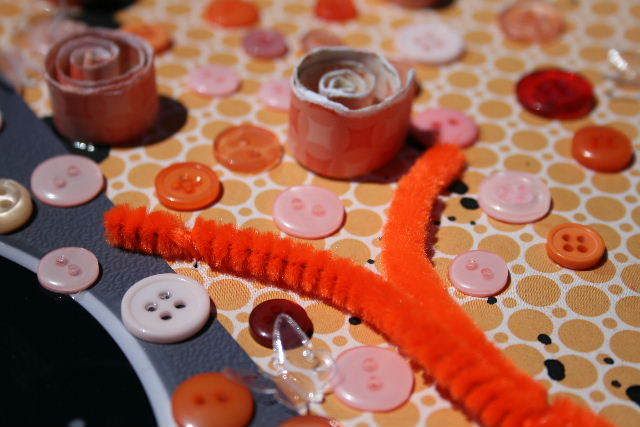 Cute button, quilling tree this is on a page titled "Love this Girl"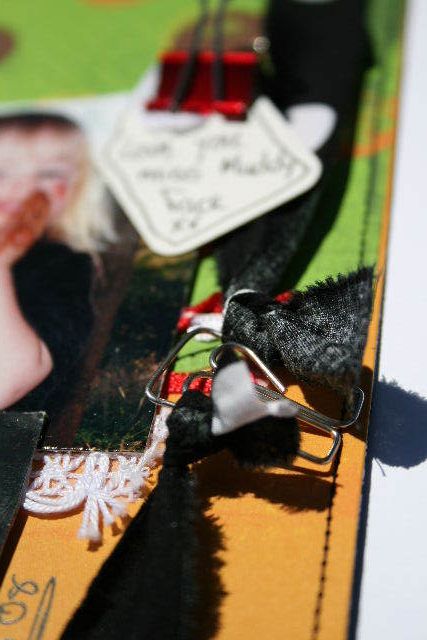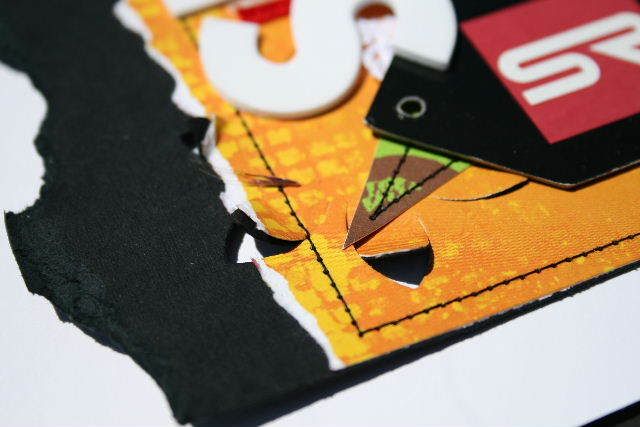 Just a little detail from my page last night "Skin Perfect"
And lastly
BIGGEST
HUGEST
CONGRATULATIONS
to all the gorgeous friends of mine who have made it through to the next step with the Scrapbooking Memories Masters Competition. Can't wait to see who the final 10 will be. Bestest wishes to you all.
Better go before bub kicks it's way out. Hates me being on the computer.
Nicxx
Hope everyone is having a fabulous weekend.