My gorgeous little girl is now THREE.
So hard to believe.
She's getting to be such a smart cookie,
- Knows all her colours and even different shades too.
- Can count to 20 by herself
- Has a very strong vocabulary for someone so young, never fails to amaze me with the words she knows and the way she puts sentences together.
- Likes to skip, dance and jump
- Will put the TV and DVD player on to watch her movies.
- Is stuck somewhere between a size 2-3 for pants and 3-4 for tops and is taking a size 8 shoe
- Starting to recognise numbers, has about 5 that she does know
- Also starting to recognise letters, knows all the letters of her name, likes to look for them in books and on signs when we are driving.
- Can spell her name
- Knows everyone's proper names, Mum- Nicole, Dad- Luke, etc etc.
Charlotte had a great day, and of course EVERYTHING was pink, right down to the inside of the cake.
So baby girl,
HAPPY BIRTHDAY
we love you more than you will ever know and I still can remember the moment you entered our world.
So onto the pictures.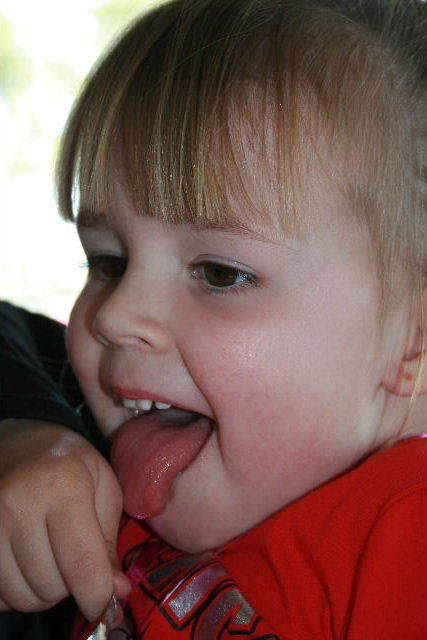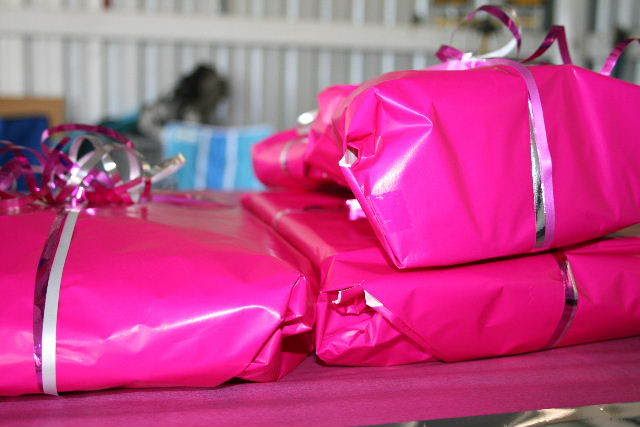 What more could a girl ask for, Pink presents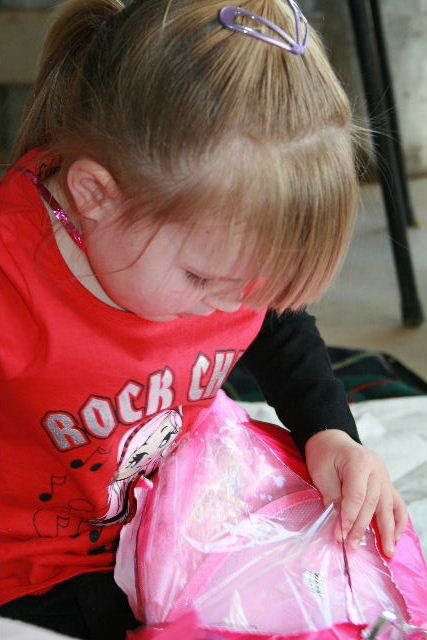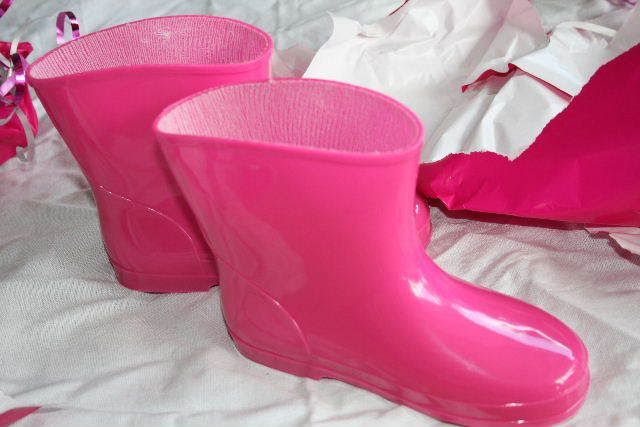 had to grab a photo of Charlotte's new PINK gumbots, just for Jill. Cute shoes hey?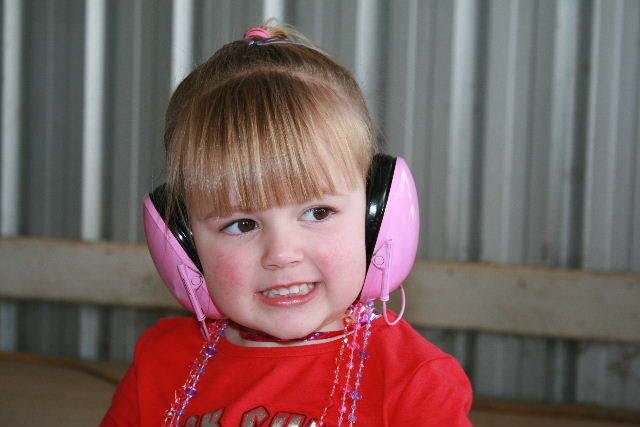 Charlotte's been telling my Dad that she needs Pink Earmuffs, (or Ear Gloves as she calls them)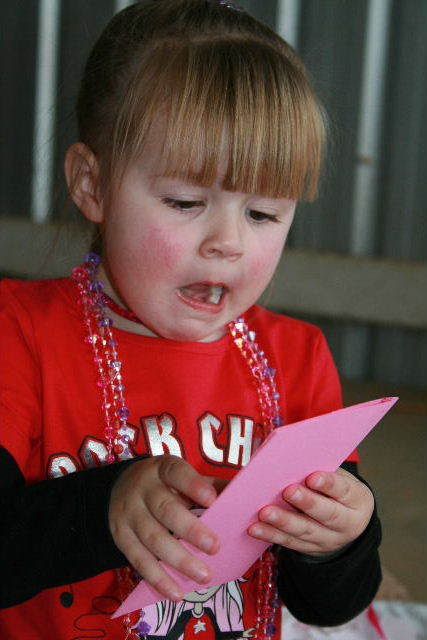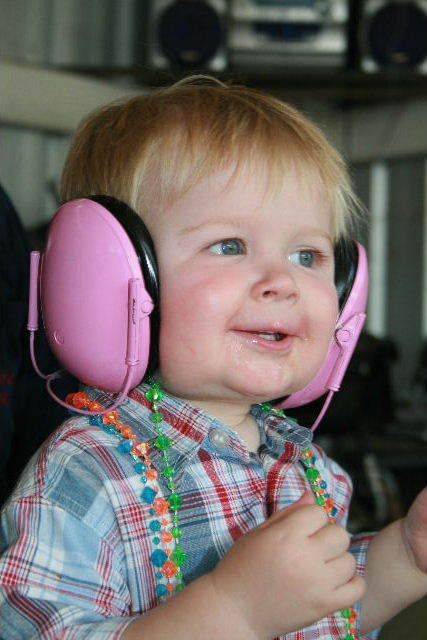 Of Course Zac had to try the ear muffs on too.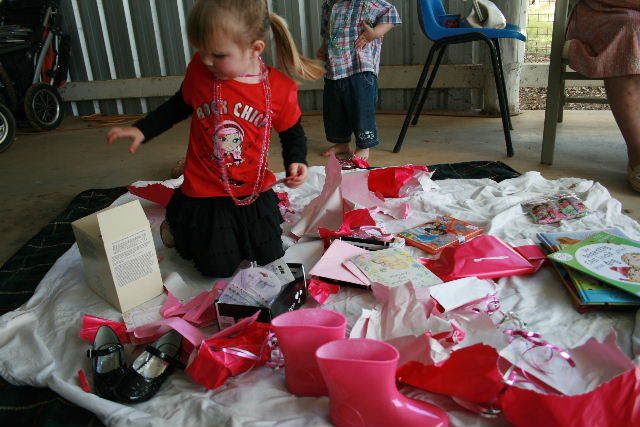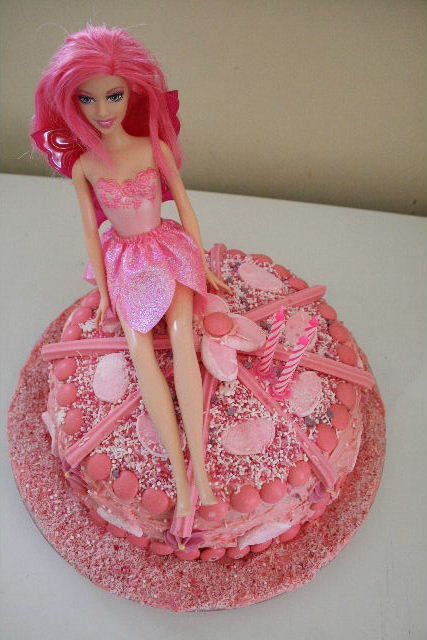 The Pink Fairy Cake that had to have pink smarties, marshmellows and musk sticks on it. Also found some cool cool fairy sprinkles too, this is also her first BARBIE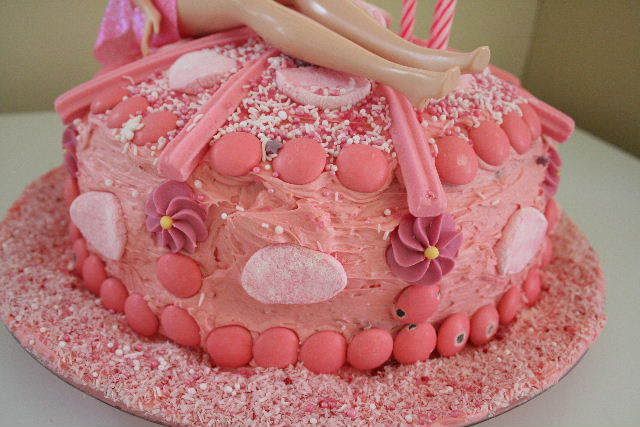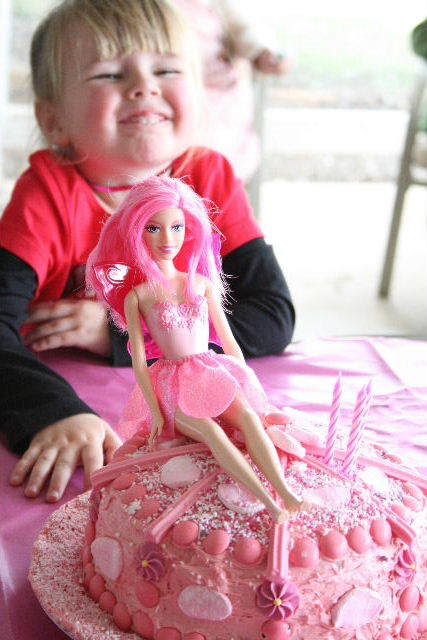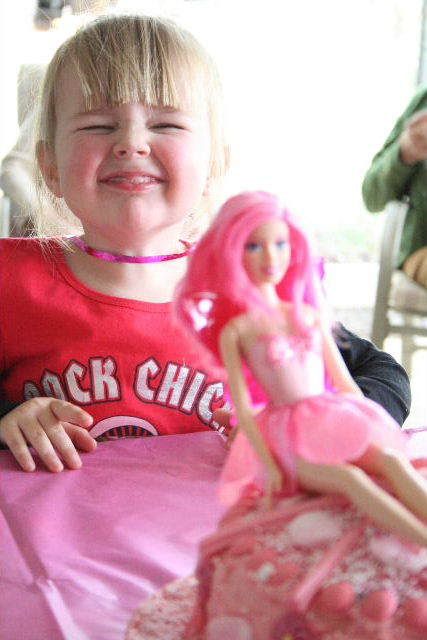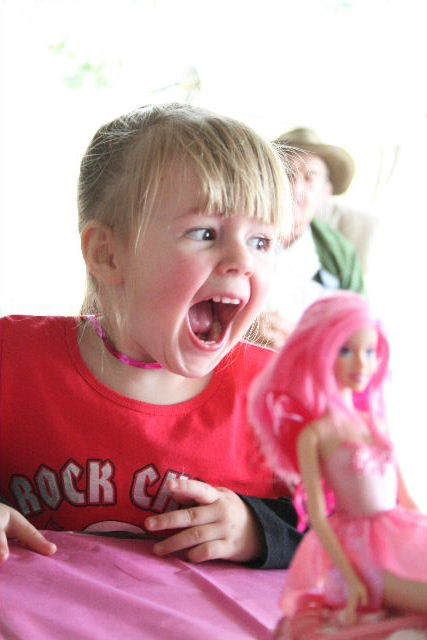 Love the face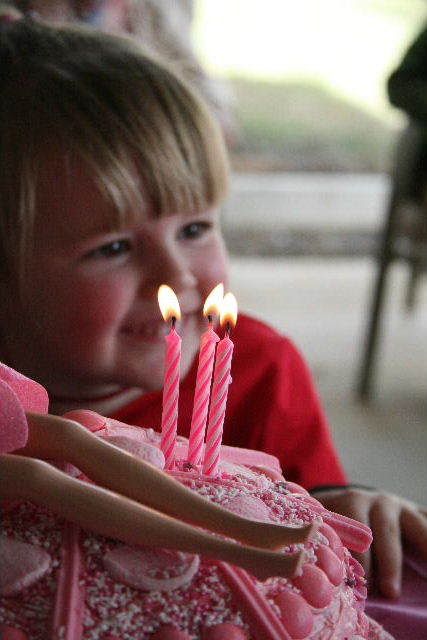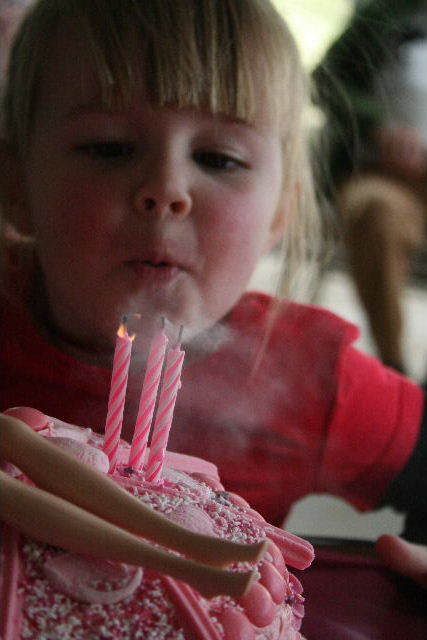 Love this photo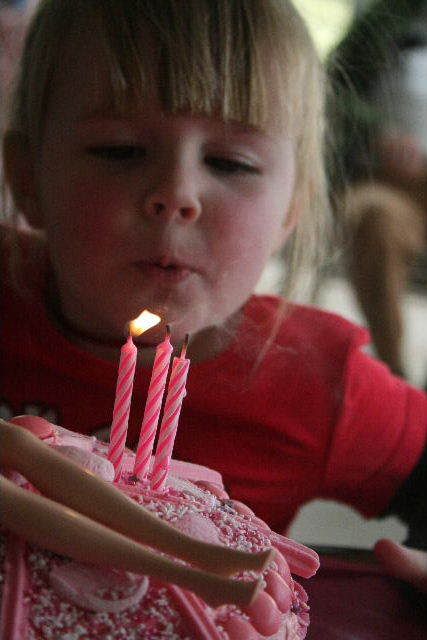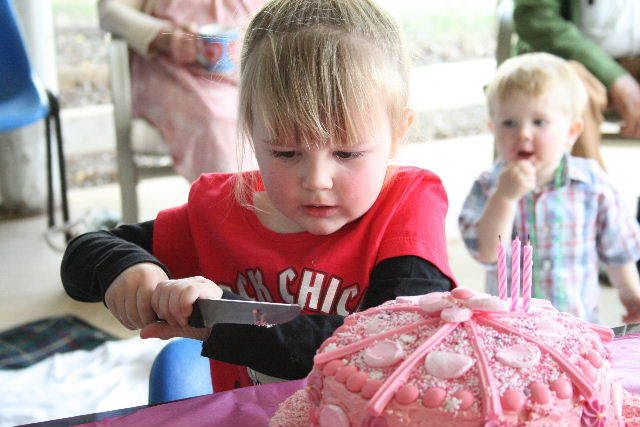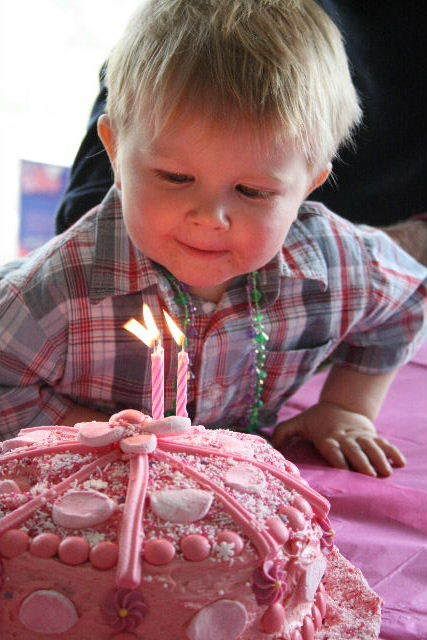 Zac had to have a go at blowing out the candles too.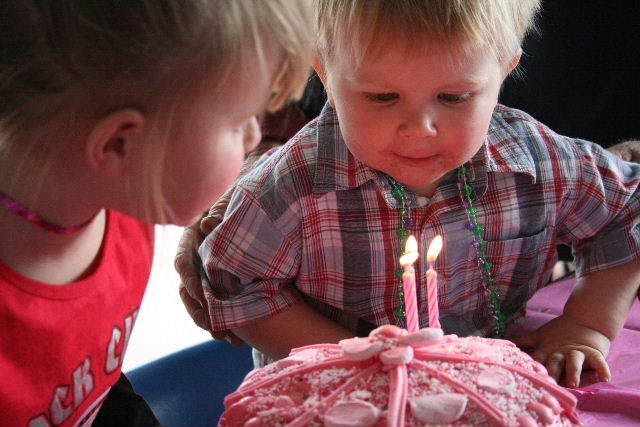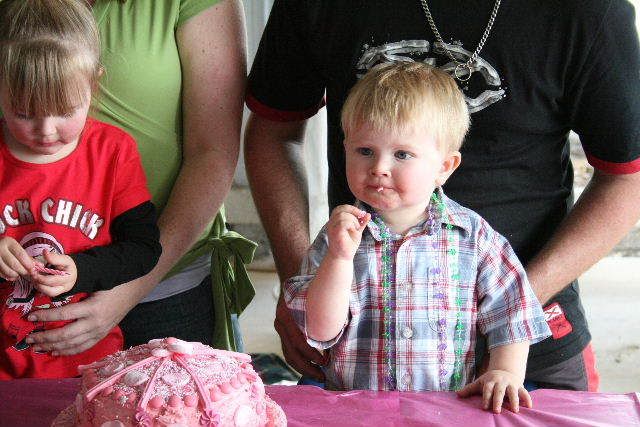 What's a party without the toys.
edit just to add that my photo's don't look this cruddy either, don't know why they are looking so pixelly on here.
Nicxx