Just haven't been able to concentrate on anything for the past few days, finding it hard just to sit for 10 minutes.
I'll probably be around less and less as I get closer to having this bubba.
Not feeling very inspired at the moment either, everything I'm doing seems to look the same. Well in my eyes anyway. Doesn't help that I broke my record for rejects today 19 in a row. So great for the creative mind.
This is a few pages that I have finished in the past week or so.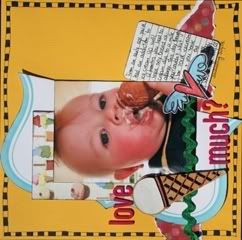 Using Ann's fabulous new range of Chippy. Don't you love that
ICECREAM
. you can find more details about what she has created
here
. Check out her goodness, will be coming to a shop near you soon.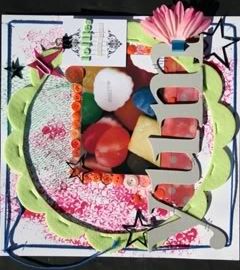 This is a 1,2,3 Challenge, for July.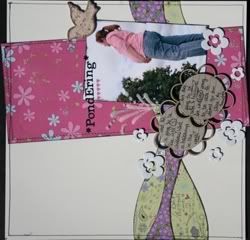 This is a just because page, loved that photo I took on Sunday and just had to scrap it.
Not much else happening,
Nicxx