This is the three challenges I completed for the Embellished Cyber Crop this weekend just gone.
The first challenge you had to use a tranparency and stiching and the Theme was 'She has Taught Me'
Journalling says, Charlotte you are a true beauty, both inside and out. This is the biggest lesson you have taught me since you were born. You have the most caring nature and you love everyone. This is why you are a true Beauty.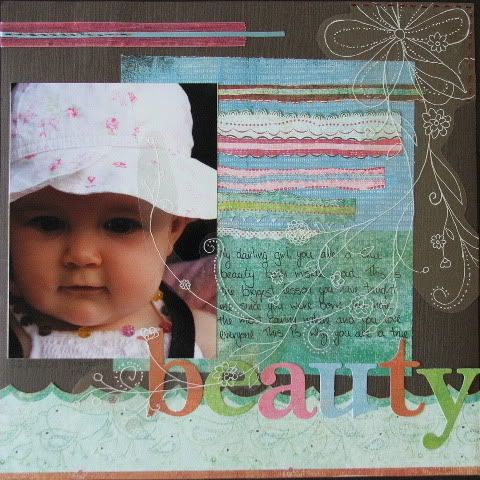 The second was to alter a photo frame
I made this frame for my MIL.
The third was a Sketch Challenge,
Charlotte decorated the backing card and this is what the photo's are of.