Had a really fab day, like I said before we went to the Mother's Day Markets in Rocky, they were at the Heritage Villiage. Last time Luke and I were there we were getting married. It was a great market, lots to look at and of course buy. They had all this lovely SOLID timber furniture that Luke and I just drool over, until we see the price that is, always said that we are going to get an outdoors set ONE DAY.
We found this really great stall that sells beautiful beaded and wire creatures, just had to buy mum a frog and I brought this devine spider. Isn't it cool. I just love it and the colours. It was a good price too $15, considering the amount of work that would go into it.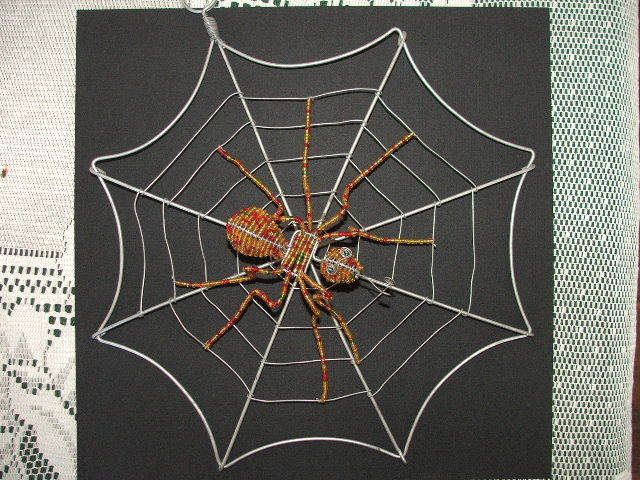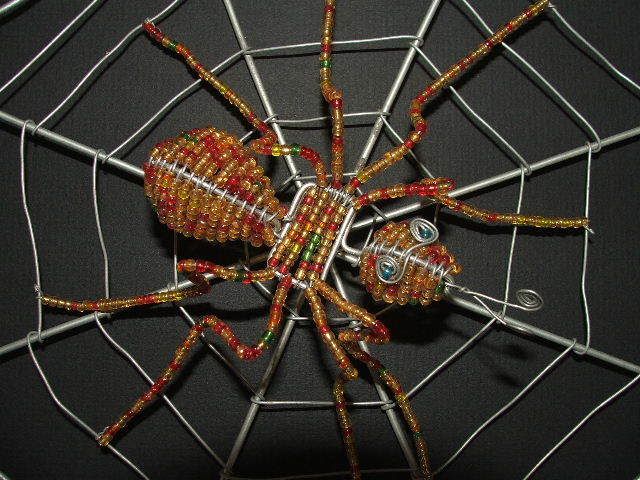 Walked around and around til I found the Embellished girls, Mum had seen that they were going to be there, and there was no way I was going without seeing them. Such lovely ladies. So Friendly and beautiful.
We met up with a few friends, everyone's expecting bubs again. Feel a little left out. Want another, but I don't want another, no room in the car, *lol*. It's great all these kids are going to grow up together. Our friends Chris and Amanda have a little girl (Maddison) who's 2 and a half, I couldn't get over how well she speaks, will and does say everything and so very very clear. I know 5 and 6 year olds that don't speak that well or that clearly.
We had tea at Mum and Dad's place, like all Sunday Nights.
That's about all,
Best go and do something.
Nic